Lancaster Canal, Preston to Woodplumpton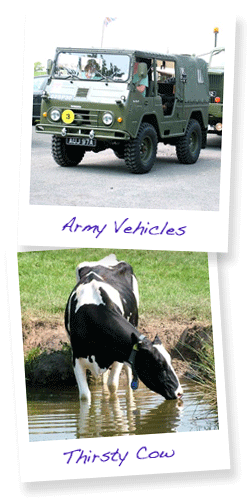 We walked from Preston to Woodplumpton on Saturday, 22nd May 2010. A walk of around 10 miles and our first walk along the Lancaster Canal.

Journey to the start

We aimed to catch the 10:25am train from Wigan to Preston but we were late, we arrived at Wigan North Western at around 10:35am. Luck was on our side. The train was later than us so we only had a couple of minutes to wait and we were on our way! When we got to Preston we jumped into a taxi and headed to Aqueduct Street. The taxi driver was an old local chap who was very knowledgeable, he told us all about the canal and the bits that have been filled in.

Preston

I used to work in Preston prior to its City status. On the way to Aqueduct Street I recognised a few places but like lots of towns and cities many modern monstrosities had popped up. A lot of the new build in Preston is to cater for university students.

Weather

It was a scorcher! I can't remember the last time we had a day like this in the UK. It was around 80 degrees and sunny, we needed plenty of water.

Scenic

I was expecting the first stretch of our walk to be a bit of a grot spot as we left Preston. I was wrong, it was scenic from the first step until the last. Other canal users en-route were really friendly and we stopped several times for a chat with others.

Lunch

We had been walking for a while and were ready for something to eat and drink as we were low on water. It looked doubtful that we would find anywhere as we were so isolated. Then, out of the blue we came across a pub by the canal. It was the Hand & Dagger at Salwick. What a welcome sight - we called in for lunch and drinks. If you're walking this stretch, this is the only pub you will come across and it's a good one, you won't be disappointed.

Army

We sat outside at the front of the pub and while we tucked in, lots of old army vehicles came past. There was an old army vehicle society something or other nearby and it was a treat to see all the old bikes, jeeps and other military vehicles.

Ice Cream

A couple of miles from the end of our walk we came across Pendle Marine and called in for an ice-cream. The owner was a chatty and cheerful bloke who made himself an ice-cream and joined us for a chat. Another good place for a rest break and I recommend the ice-cream, there was lots of choice.

Woodplumpton

We left at bridge 35 to head for the bus but we were unorganised again. I knew a bus could be caught to Preston from the post office but someone told us the post office was 1½ miles away! Oh dear. We started our trek and came across a bus stop in the middle of nowhere. As I was looking for information on the sign a bus appeared and it was heading to Preston. Luck was definitely on our side today! I stuck my arm out - it was such a relief to get on board.

Journey home

The bus journey took ½ an hour as we went round the houses! When we arrived at Preston Bus Station we had to make our way to the station which was another long walk. They are on opposite sides of town (or should that be city). A Virgin train had us in Wigan 10 minutes later.

To sum up, a very enjoyable day with lots to see. It was a scorcher.